Foosball Blog News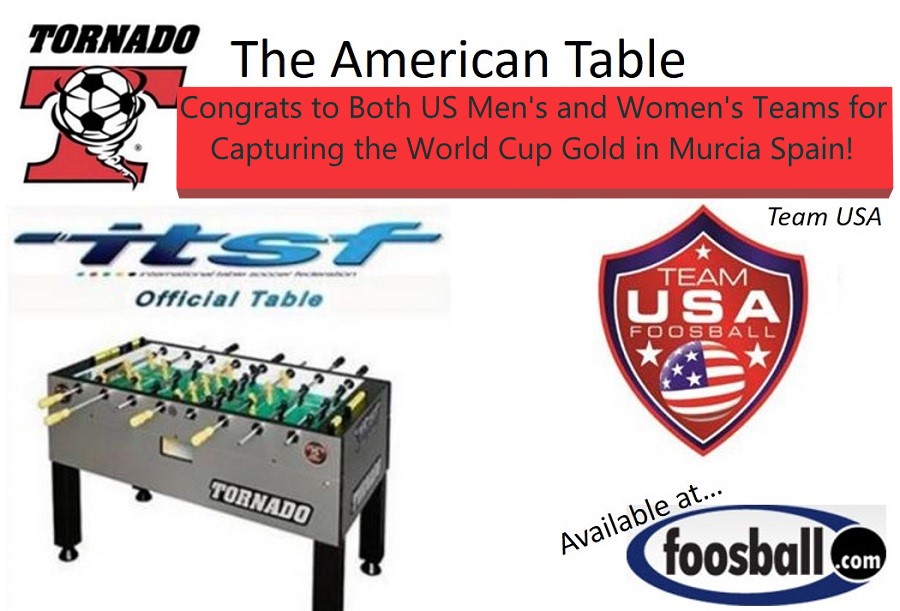 What's the best foosball table? It Depends!
Foosball, aka Table Soccer, has never been more popular and more "broad" in terms of expanding scope of foosball as a Serious Sport, a Challenging Game, a Fun Toy and even an entertaining novelty (have you seen human foosball?). So, your search/definition/category of foosball may steer you toward a few different answers to "what foos table is the best?".
If you've never seen a room full of 40 to 100+ foosball tables, with hundreds of players competing for multiple days in a major tournament.... You should check it sometime. If you are looking for the best foosball table in "this" sports equipment category. Look no further. Foosball.com's main focus area is the sturdy/industrial quality cabinets with exacting playing characteristics that are in demand of the sport's best stars.
The Tornado Tournament 3000 (T-3000) table is the best table in this category for American Style Playing characteristics. Building on it's product and reputation since 1970's, Tornado is "the standard" for competition foosball product in the US Market. It dominates the state and regional tournament calendar. On the international scene it is the official table of choice for reigning World Cup Champions – TeamUSA! Follow "Read More" link below for a few photos from 2017 World Cup!
Shop foosball.com for your high end sports equipment category of foosball tables. Cheers & Happy Foosing!
Categories